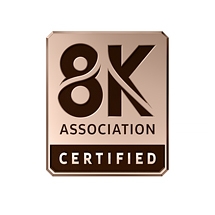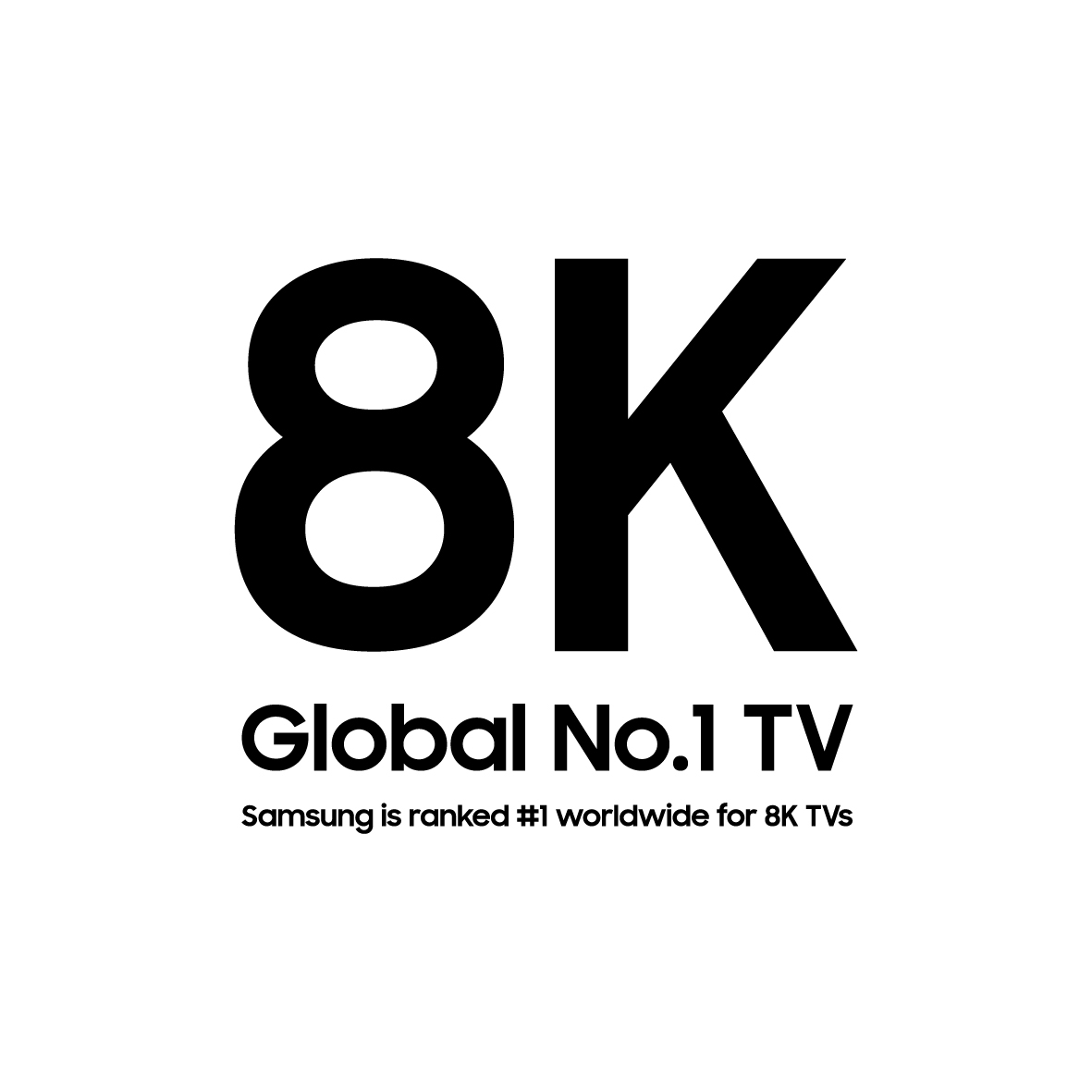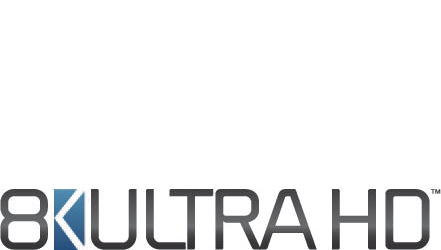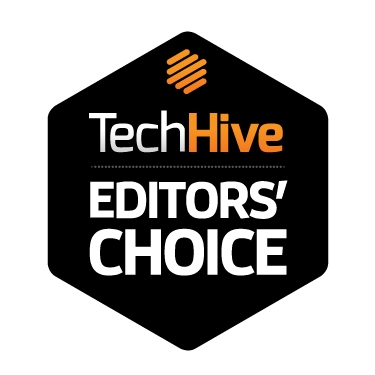 8K Association Certified
All Samsung 8K TVs conform to the 8K Association's requirements for signal interface and visual performance. For additional information about the 8K Association certification program
8K Global No. 1 TV
Samsung is ranked #1 worldwide for 8K TVs.ⁿ
8K Ultra HD
The 8K UHD logo shown on Samsung QLED 8K TV packaging indicates the product meets the Consumer Technology Association's (CTA) definition for 8K televisions.
Tech Hive
"Samsung's best TV to date. It not only rends 8K UHD natively, it makes 4K UHD look better because of the high pixel density. The color, motion, and general processing are top notch."
High Definition Redefined
8K delivers true-to-life picture quality
Our best TV ever combines true-to-life 8K HDR picture quality, AI-powered intelligent upscaling², stunning design, and smart home ready features, for a revolutionary TV experience.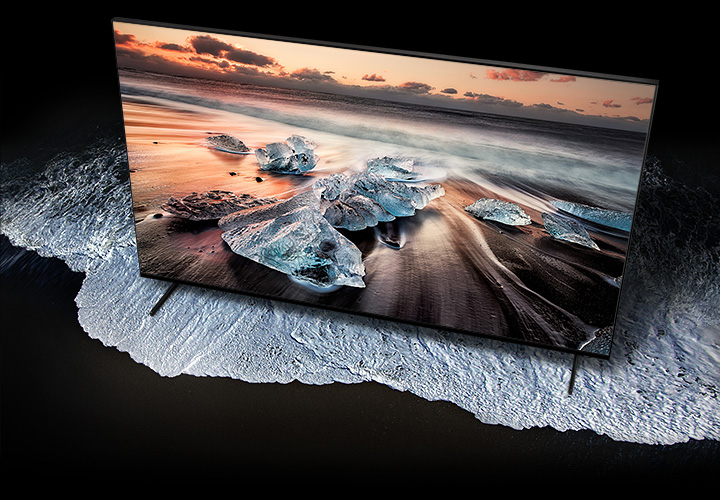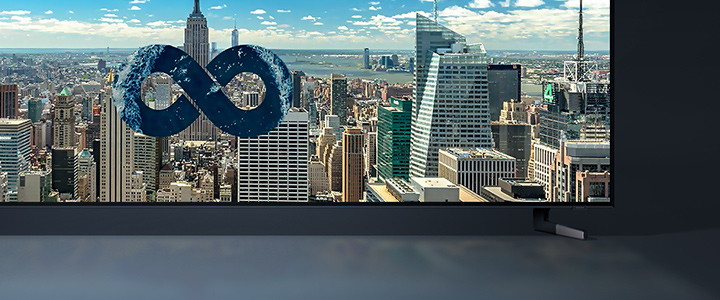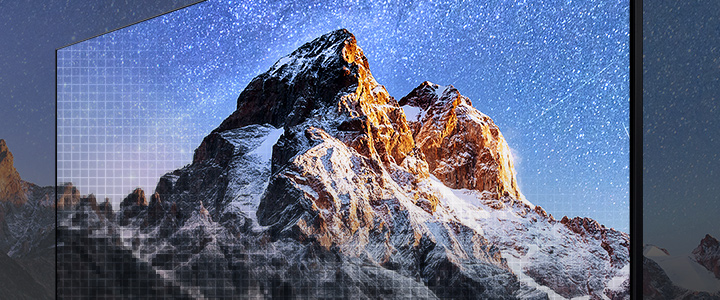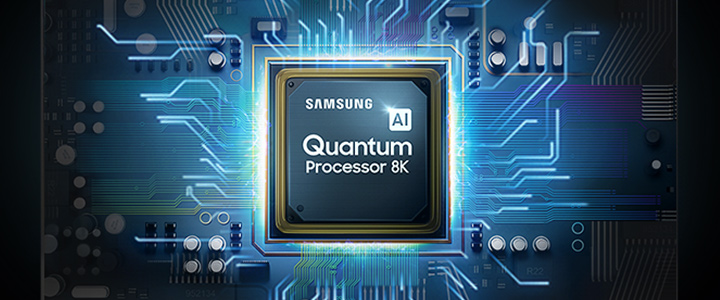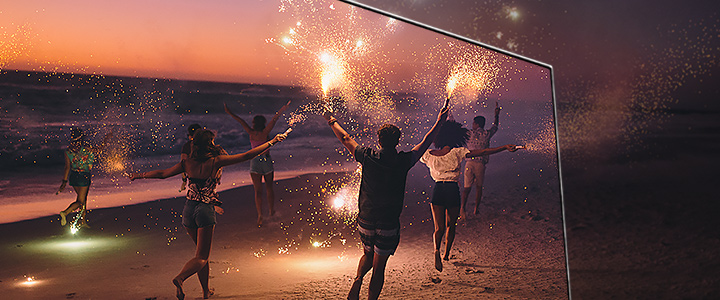 Real 8K Resolution
With exceptional depth of detail, our real 8K resolution¹ will draw you in to the picture.
8K AI Upscaling
A revolutionary upscaler remasters today's content into stunning 8K².
Quantum Processor 8K
Our most powerful processor delivers the ultimate picture, sound and smart experience.
Quantum HDR 32X
The best Samsung HDR picture, from brilliant color to the deepest, darkest details.
Direct Full Array 16X
Concentrated zones of precision-controlled LEDs display ultra-deep blacks and pure whites.³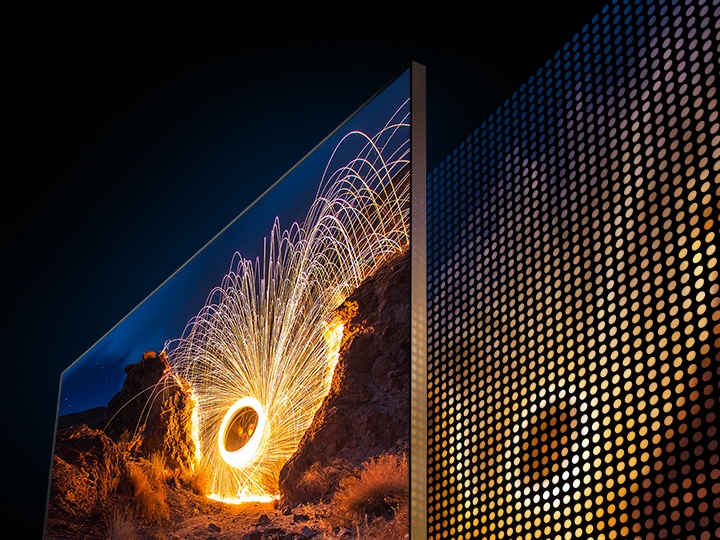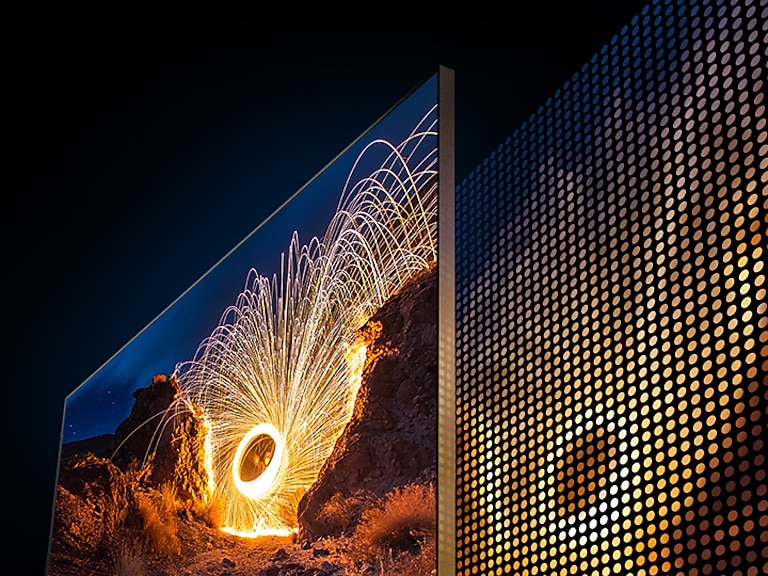 Enter a world of 8K resolution
Real 8K Resolution¹
Samsung QLED 8K Q900's exceptional depth, detail and high resolution transports you into a new dimension of groundbreaking picture quality.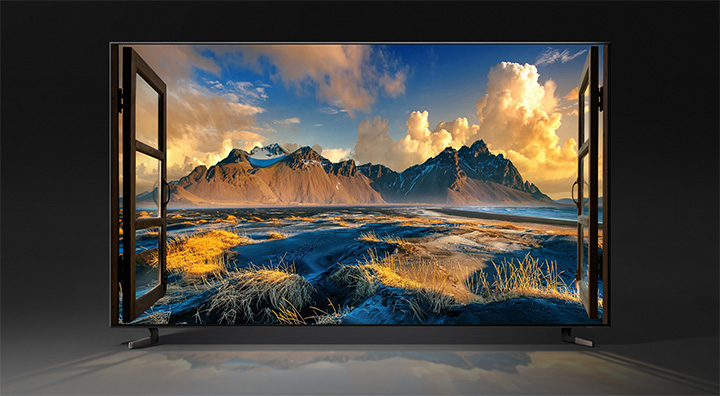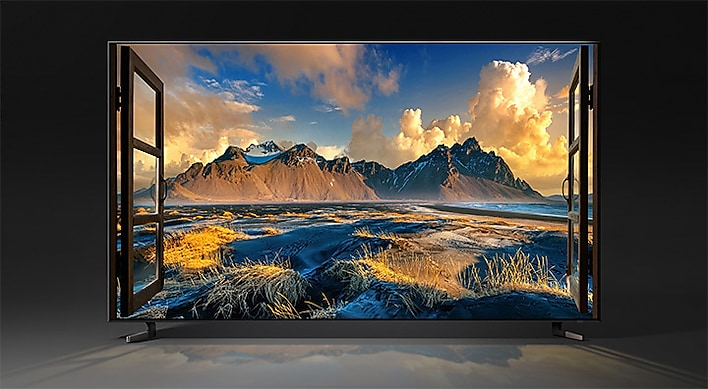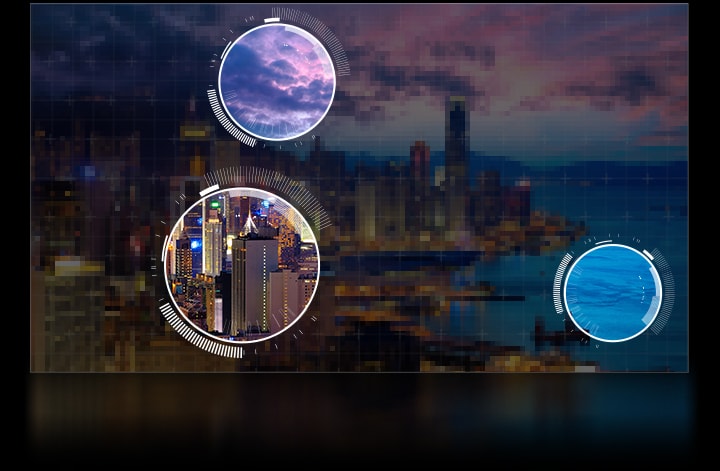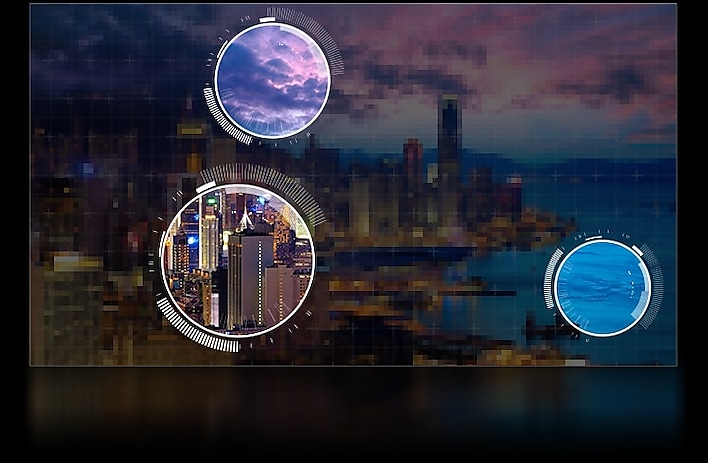 Turn what you love into 8K
8K AI Upscaling²
With intelligent upscaling developed thru AI², QLED 8K converts today's content into stunning 8K for improved details and sharpened definition. Enjoy clear and precise images with 8K-level picture quality, reduced noise and sharpened definition.
Quantum Processor 8K
The Quantum Processor 8K enables today's content to be remastered into stunning 8K detail. It also optimizes sound for each scene, adjusts brightness to the room's environment and customizes content recommendations.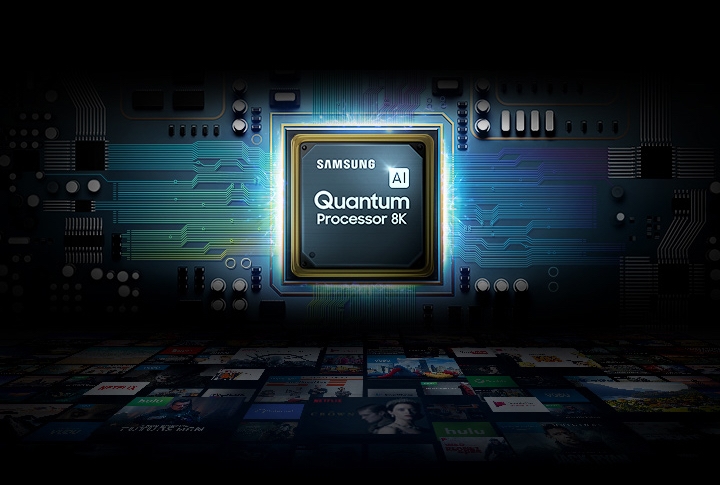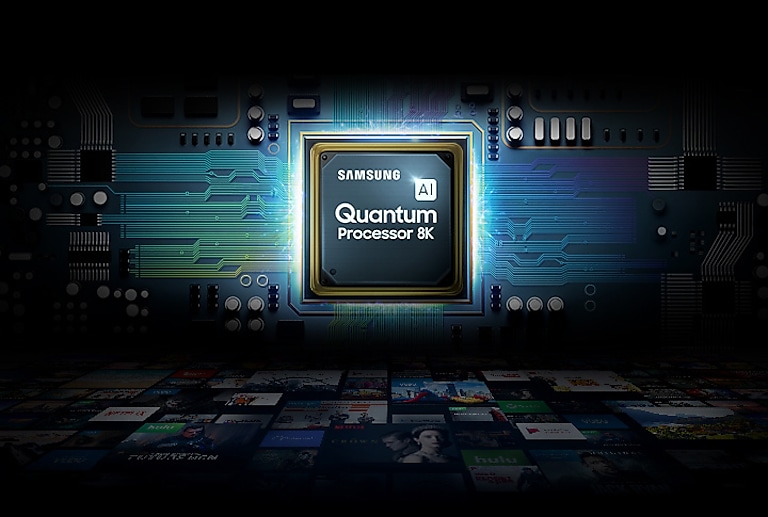 Unimaginable HDR with 8K brilliance
Quantum HDR 32X
The best Samsung HDR picture, from brilliant color to the deepest, darkest details.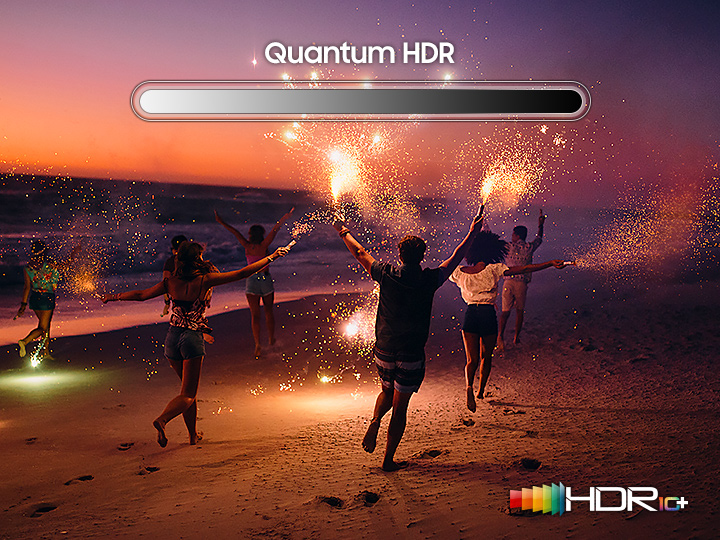 Automatic adaptation
Intelligent Mode
Amazing intelligence built-in to every scene by adapting the picture brightness and sound to match the conditions of the room.¹⁰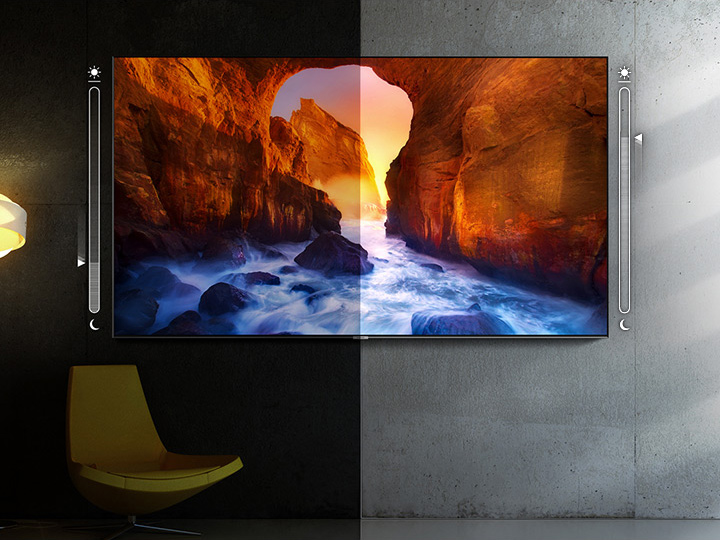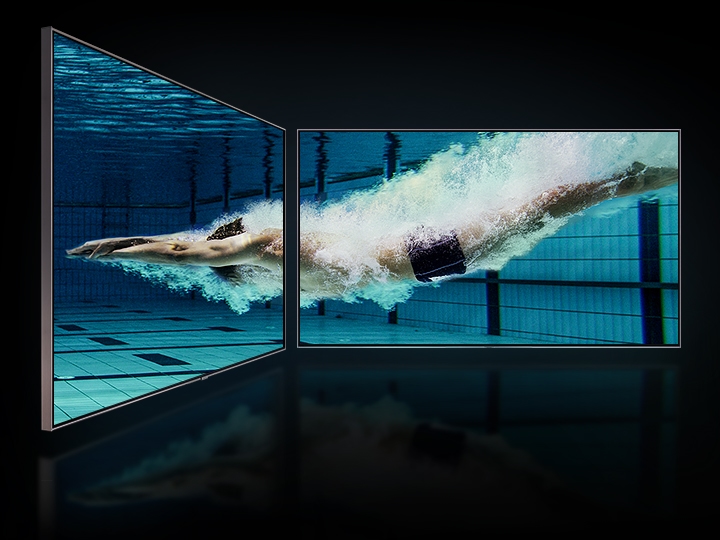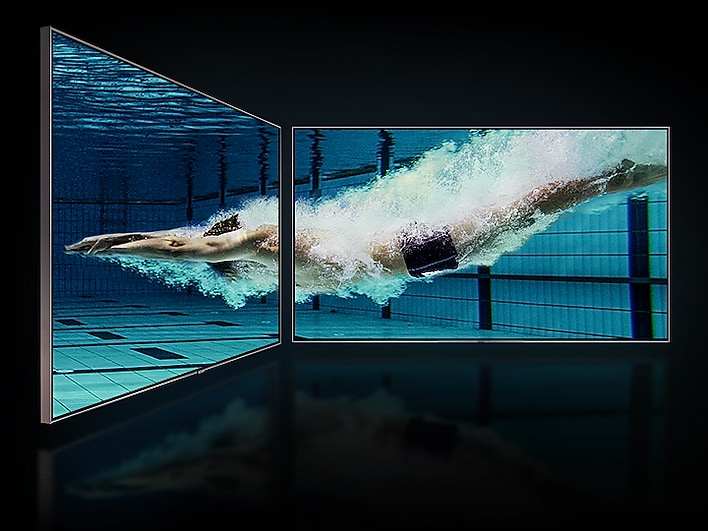 You need to see it to believe it
Ultra Viewing Angle
Engineered to reduce glare and enhance color, providing a vibrant picture no matter where you sit.
Larger than life
Samsung QLED 8K Q900 delivers the super big screen clarity you've been waiting for. With fewer visible pixels, enjoy the feeling of pure immersion, even up close.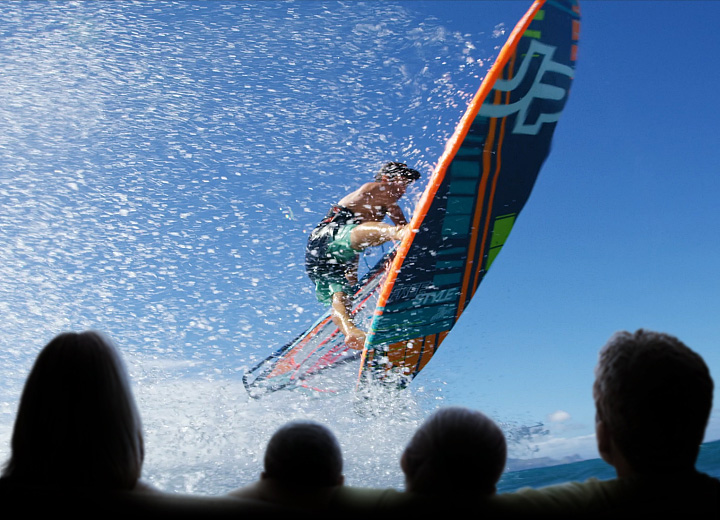 Screen sizes up to 98″
Samsung offers a range of larger than life 75″+ class TV's that take on-screen entertainment up a level. Immerse yourself in a cinematic experience where your favorite movies, shows, sports, and games appear larger than life.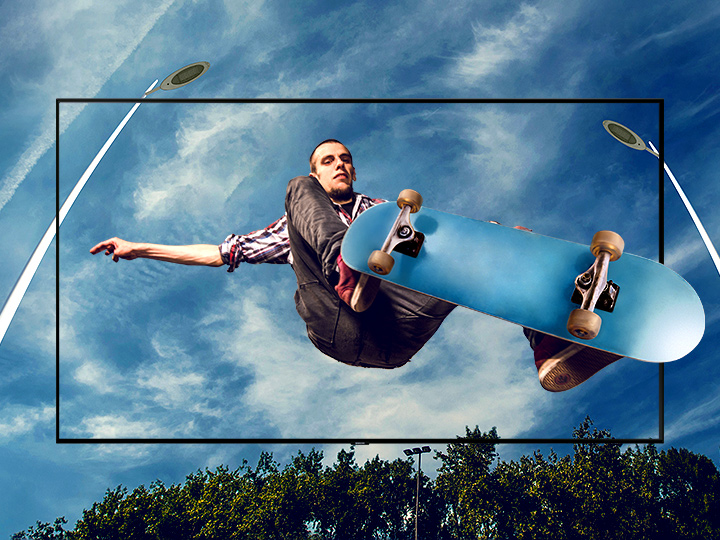 with OneRemote
The sleek and slim OneRemote automatically detects and controls all compatible connected devices and content.⁴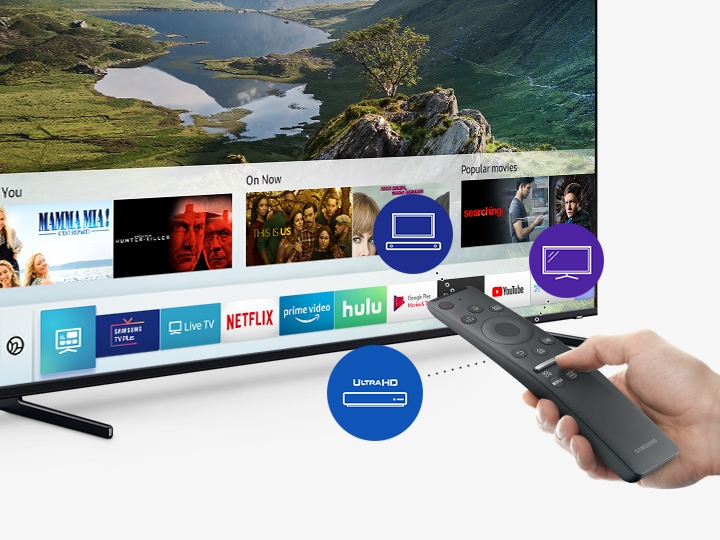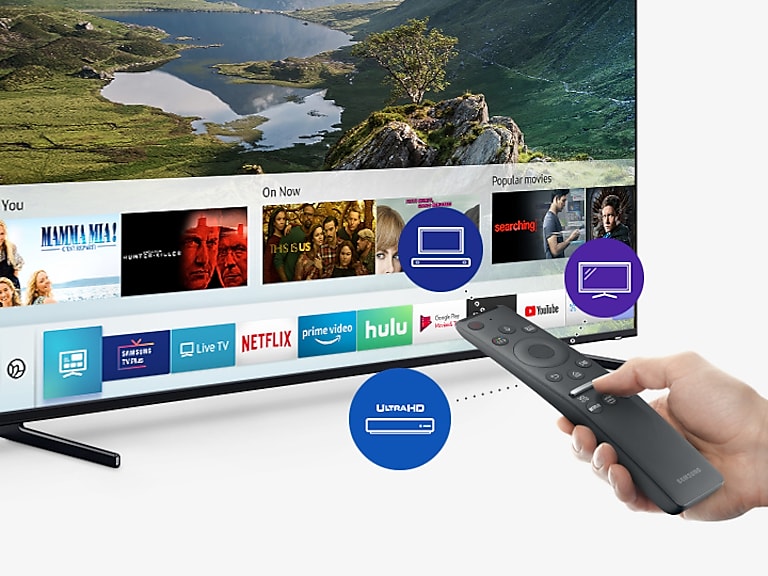 Use your voice
with Bixby on TV
Control your TV with just your voice. Ask a question and explore what Bixby knows.⁵
QLED meets the new Apple TV app
Apple TV
Now for the first time ever, you can buy, rent, and watch the newest movies, plus subscribe to and watch all new Apple TV channels like HBO, Showtime, and Starz. All on your QLED with the new Apple TV app. Plus with AirPlay 2-enabled Samsung Smart TVs, customers can also effortlessly play videos from their Apple device directly to their Samsung Smart TV.¹³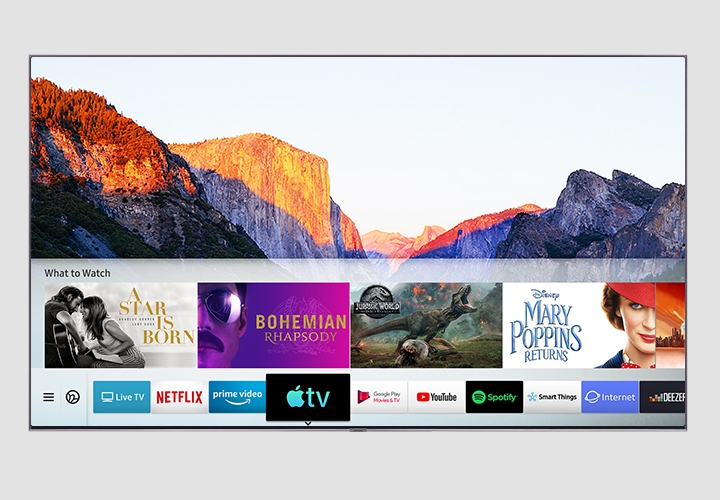 with Universal Guide
Our simple on-screen guide is an easy way to find streaming content and live TV shows quickly.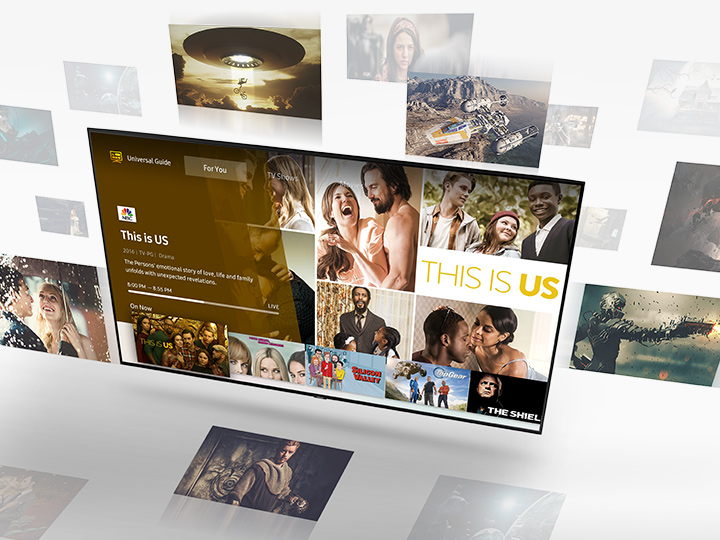 with SmartThings
Experience more than TV, with a dashboard for seamlessly controlling your smart home devices and appliances.⁶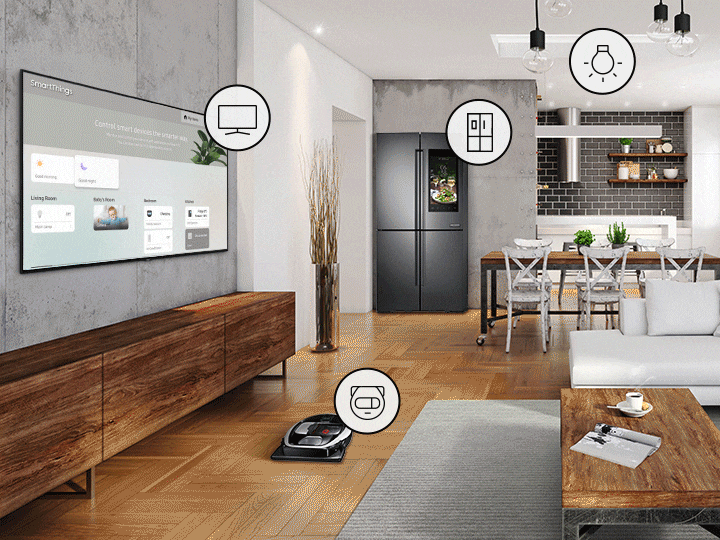 QLED can be the center of a new and more convenient connected lifestyle. It integrates seamlessly with soundbars, smart speakers and mobile devices.