LG OLED Takes 8K
to New Levels
The world's first LG SIGNATURE OLED 8K TV delivers more color, depth, and detail than ever before, all on an ultra-large 88-inch screen. It's a viewing experience like no other, with LG's OLED display technology creating an unparalleled level of 8K. Let OLED 8K transport you to a new, vivid world of TV.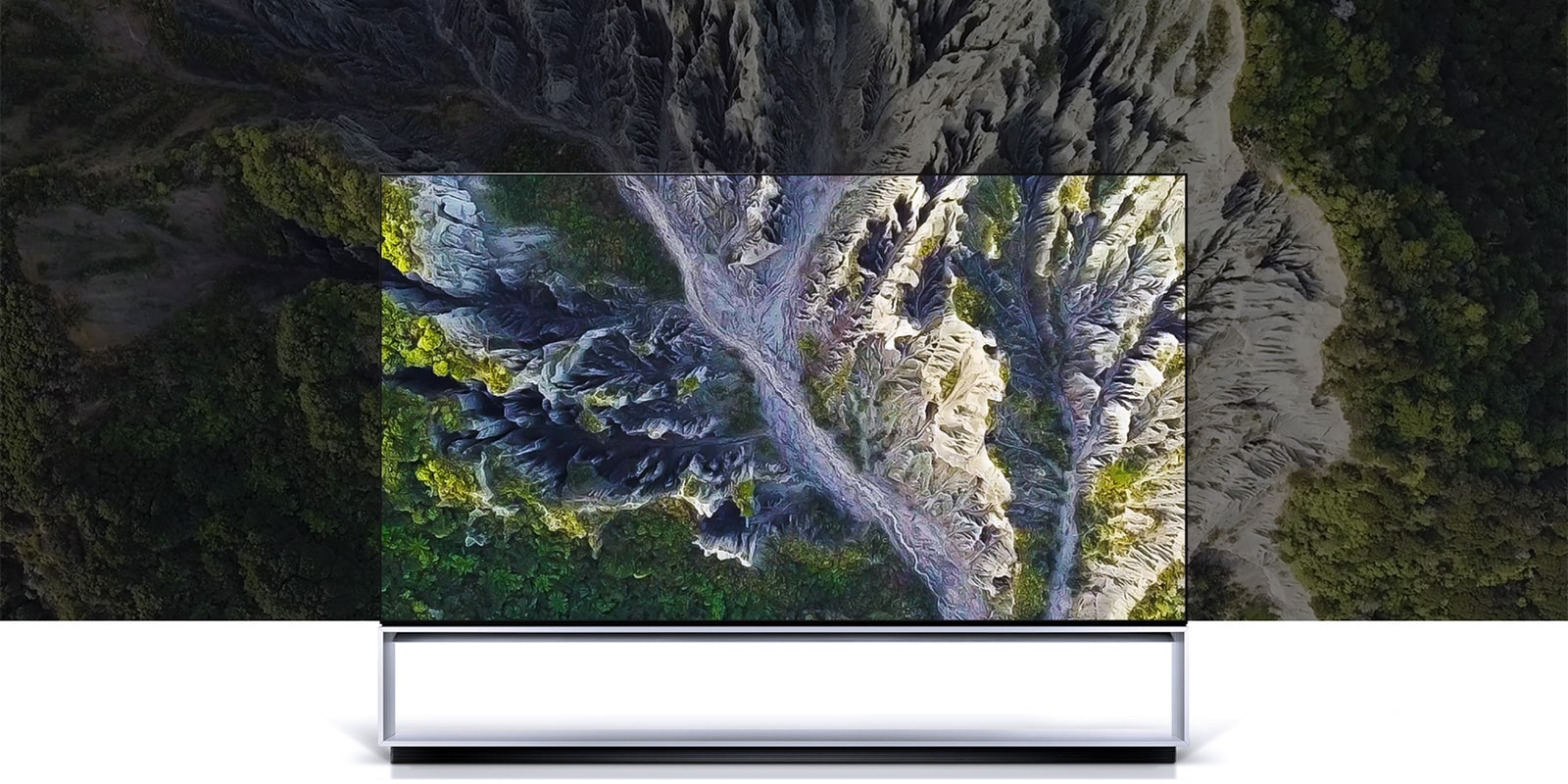 Real 8K OLED
OLED 8K has 33 million self-emitting pixels and 130 million sub-pixels-four times the resolution of 4K. Unlike LEDs, each pixel can be controlled individually to create extremely precise images with more accurate color, infinite contrast, and perfect blacks.
8K Precision with Pixel Dimming
Pixel Dimming is only possible with OLED as every single pixel emits light and can turn on and off independently. The 130 million sub-pixels' precise control achieves sharpened definition without a halo that usually appears with LED's local dimming.
Real 8K – Satisfies
International
Standards
LG SIGNATURE OLED 8K TV meets international resolution standards with a Contrast Modulation (CM) of 91.8%*. The higher the CM, the clearer black and white lines are displayed. OLED 8K delivers real 8K resolution with exceptional color, detail, and contrast.
Certain 8K input/decoding standards may not be supported.
An additional device may be necessary to support certain 8K standards.
The data is based of LG Internal research.
ICDM defines the resolution as the maximum numbers of alternating black and white lines that can be displayed with a contrast modulation of 50 percent or more.
88 Inches –
The Largest OLED
The super-sized 88-inch screen is the largest OLED display in existence. Imagine you're in a theater, stadium, or concert hall thanks to a breathtaking view that transports you to the heart of the action.
α9 Gen 2 Intelligent Processor 8K
8K Upscaling with α9
Gen 2 Intelligent
Processor
Effective upscaling through the processor transforms 2K or 4K content into the most life-like 8K picture by enhancing detail and definition.
Image quality of upscaled content will vary based on the source resolution.
Upscaled and enhanced 8K images will vary depending on the source content.
Spectacular AI Sound for 8K
The α9 Gen 2 Intelligent Processor 8K converts 2-channel sound into 5.1 virtual surround sound. You get optimized audio that completes the 8K experience.
Artistic Sculpture Design
The Art Furniture Stand naturally blends in with its surroundings to add luxury to your home interior while stably supporting the ultra-large screen.
HDMI 2.1* Essential
for 8K
HDMI 2.1 enables higher resolutions and frame rates so you can enjoy 8K content at a fast 60fps. LG SIGNATURE OLED 8K TV also supports ALLM, VRR, and eARC for smoother motion and the highest audio quality.
4K@120Hz, eARC (Enhanced Audio Return Channel), VRR (Variable Refresh Rate) and ALLM (Auto Low Latency Mode) with HDMI 2.1.
8K Cinema HDR & Dolby Vision
OLED 8K allows you to enjoy all of your content in lifelike high definition with support for major HDR formats Dolby Vision, Advanced HDR by Technicolor, HLG and HDR10. Dolby Vision transforms your TV experience with dramatic imaging-incredible brightness, contrast, and color bring entertainment to life.
Dolby Vision is supported up to 4K contents.
Dolby Atmos
Dolby Atmos transports you from the ordinary to the extraordinary with breathtaking realism. Sound moves all around you in three-dimensional space, making you feel like you're part of the action.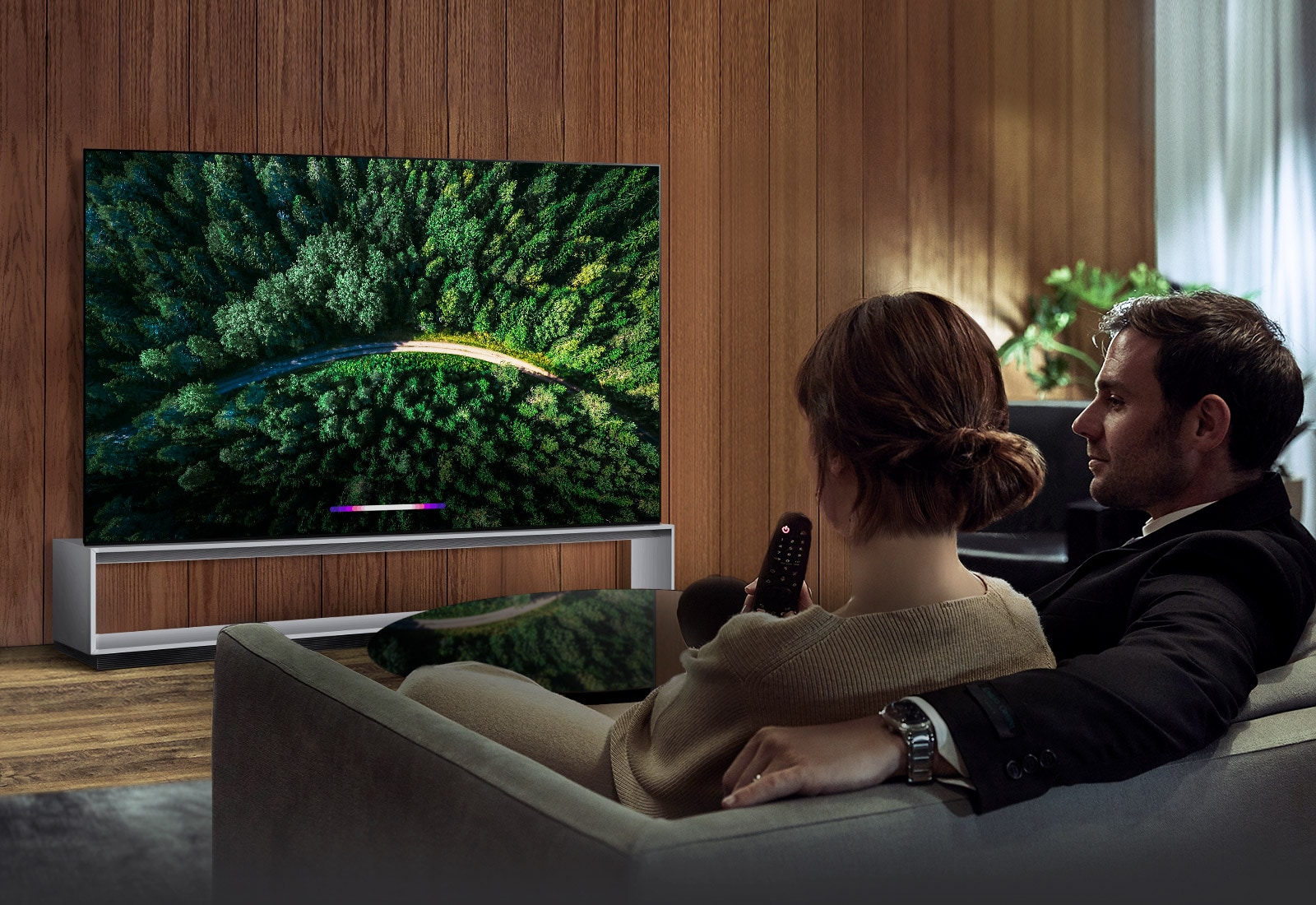 AI Smart
The New Smart
Evolved by AI
Expand your TV viewing experience with both the Google Assistant and Alexa.
Just ask, and LG AI TV satisfies your curiosity in your interests, offers recommendations for your tastes and controls devices on your demand.
The functionality of Google Assistant and Alexa is dependent on region.
Google Assistant activated by "Microphone Button", Alexa activated by "Prime Video" button.
Gallery Mode Adds a Touch of Class to Your Life
Gallery Mode brings world-famous travel attractions updated seasonally by TripAdvisor.
The actual product may differ from image shown.